Find An Obituary
Help remember your loved one with a thoughtful memorial, honoring the story of their life and family, as well as obtain details on their funeral arrangements. Click below to view our obituary listing.
Join the Mailing List
When an obituary is published to our site, we will notify you by email. This service is free, and you may unsubscribe at any time.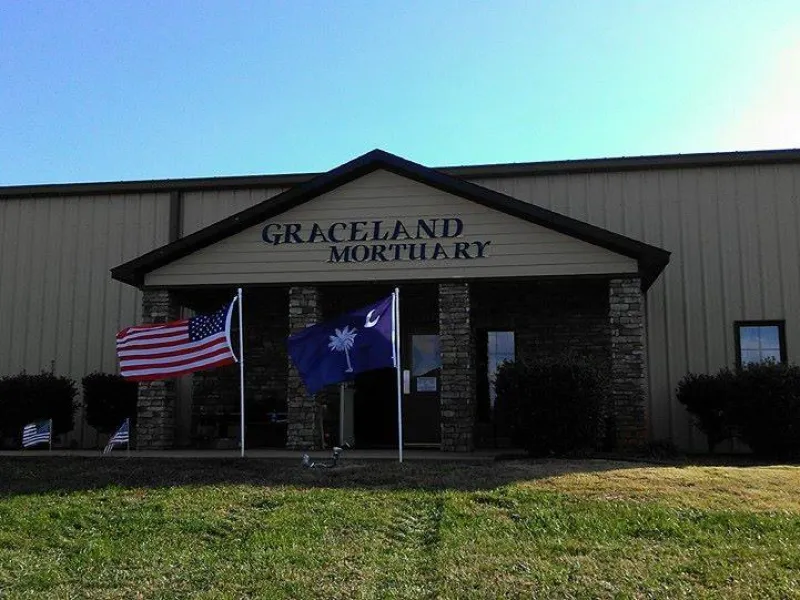 Greenville's Trusted Provider Of Funeral, Cremation & Burial Services

Graceland Mortuary offers many funeral and cremation options without the heavy financial burden. We are located at the main entrance of Graceland Cemetery West, which has been a pinnacle of area cemeteries since 1918.
Of the many arrangements made after losing a loved one, the first is the selection of a funeral home. Our staff can help create a beautiful tribute and provide guidance and suggestions on the many decisions made when planning a funeral, cremation, memorial, celebration of life, and/or burial service. We take pride in meeting the specific, and sometimes unique, needs of each and every family. Please use our website to learn about the funeral, cremation and permanent memorialization services we offer, as well as our pre-planning and grief support resources.
If you have any questions or concerns, please contact us at anytime. We are here to help you!

Plan Ahead
Advanced planning is a thoughtful and considerate act that your loved ones will truly appreciate when the time comes.
Customized Tributes
Customizing the service for your loved one allows you to truly honor their memory with unique and personalized details.
Testimonials
Wreaths Across America and the National Society of the Daughters of the American Revolution - Behethland Bulter SC chapter wish to sincerely thank Michael Kessinger and his staff. Graceland Cemetery West was there to help get the wreaths, put up and pay for an entrance sign, meet with the committee on more than one occasion, multi phone calls, and a beautifully prepared chapel for the ceremony. Michael was there to help in all ways the day of the ceremony. We truly look forward to working with Graceland West again next year. Our veterans, their loved ones and those attending who went into the rain to place the wreaths are very gratitude to our nation and Graceland. Brenda Jansons WAA and BEHETHLAND BULTER SC DAR

Brenda J
December '21